★Congratulations: Graham Award Celebration★
페이지 정보
Name admin

Date

2021-07-06 16:39:17 View1637
본문
Dear all members of ASCVTS 2021,
We are really grateful for this announce a great news to all participants.
The winner of Graham Award Session is nominated

Dr. Qihai Sui

.
She is currently in department of Thoracic Surgery, Zhongshan Hospital, Fudan University, Shanghai, China.
Her abstract was on "The genomic influencing factors of cisplatin resistance andthe establishment of related machine learning models."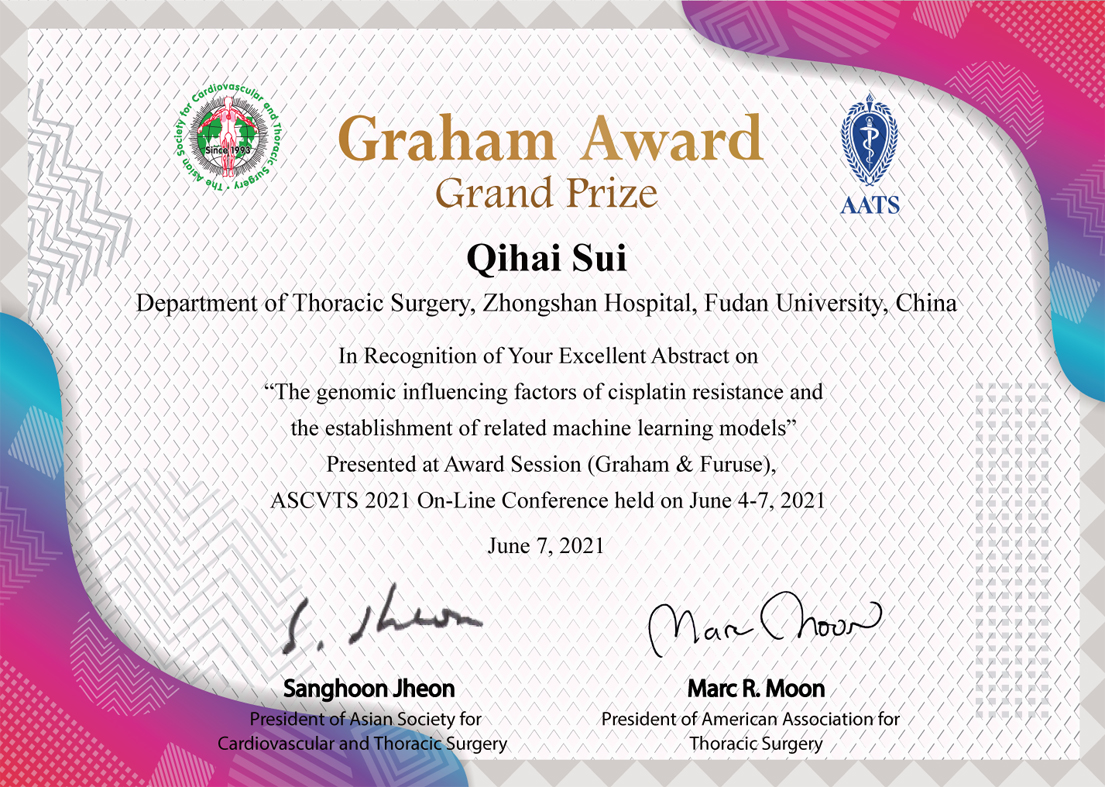 Congratulations on winning the prize!
All registered members can watch her outstanding abstract video at virtual site by July 21.
If you'd like, please go to virtual site and click the Award session on June 6.
-> Virtual site: http://ascvts2021.theplanix.com/login.php